New studio album 2016
posted 9th of August 2016
Studio Cave is booked for November 2016 to record Dracena's new full length album. The album will contain 8 new tracks
Dracena live in Germany
posted 29th of May 2014
Dracena live the 14th of June, at the Savagery release show in Münster, Germany
New MCD Ravenous Bloodlust available to order
posted 30th of January 2014
The brand new MCD "Ravenous Bloodlust" is now available
to order from our webshop!
Release date 30th of January 2014
posted 17th of December 2013
January 30, 2014 is the release date of brand new MCD titled "Ravenous Bloodlust". The Drac Productions release will include 4 new songs, recorded at the famous Sonic Train Studios, which belong to KING DIAMOND guitarist Andy La Rocque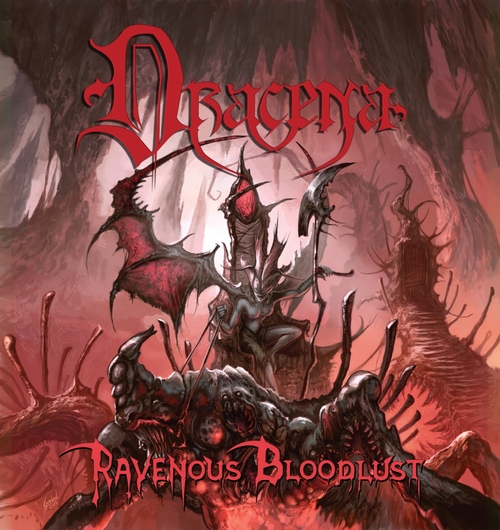 Ravenous Bloodlust new track on Youtube
posted 1st of September 2013
The title track Ravenous Bloodlust from the up-coming release is available to listen to at Youtube:
http://www.youtube.com/watch?v=mesioGxTkpY
Ravenous Bloodlust
posted 18th of August 2013
The 4-track recording is entitled Ravenous Bloodlust
and will be released as a CD during autumn 2013.
Recording Sonic Train Studios
posted 2nd of June 2013
4 new songs have been recorded
29th of May - 2nd of June.
A second session for finishing and
mixing has been set to 22nd - 25th of June
New merchandise available
posted 4th of March 2013
New shirts are available to order from
DracShop
Studio booked
posted 1st of March 2013
Dracena will enter
Andy La Rocque's Sonic Train Studios
in May to record some new material
New merchandise
posted 13th jan 2013
New shirts and embroided logo patches will soon be available to order